Beschreibung
VSS Judith Janzen | Step into the Spotlight – Vocal Biohacking
Genre:
Vocal Coaching
Dozent*in: Judith Janzen
Anmeldedaten erforderlich (siehe Kursbeschreibung)
VSS Judith Janzen | Complete Vocal Technique – ReleaSING with Vocal Biohacking
Vocal Biohacking – VSS – Judith Janzen – Complete Vocal Technique
Intensive Gesangsausbildung – 6 Monate
Entwickelt, um deine gesangliche Superkräfte freizusetzen!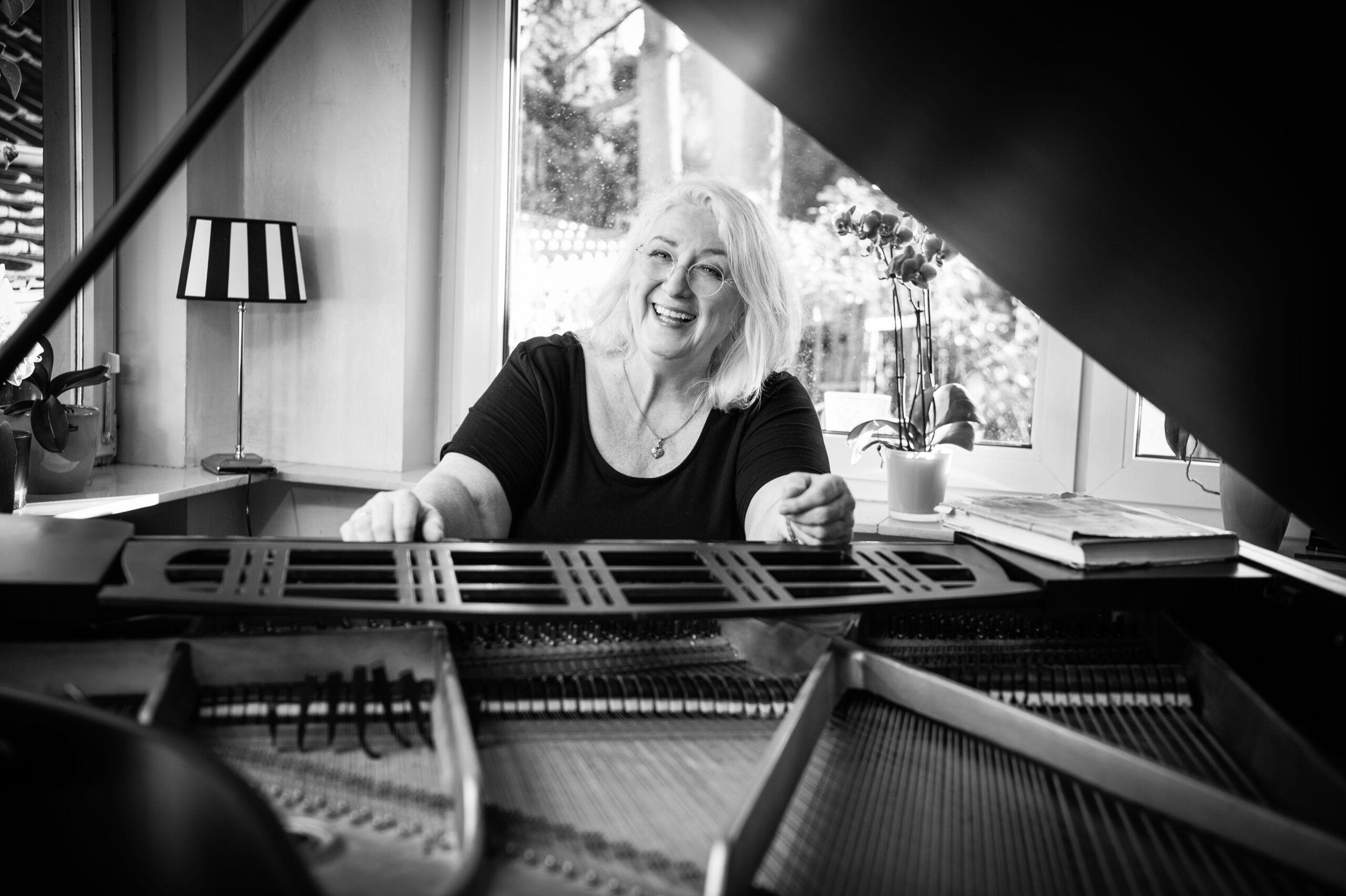 Bist du entschlossen, deine stimmlichen Wünsche Wirklichkeit werden zu lassen?
Dein Herz sagt ja, aber dein Stimmumfang sagt nein?
Du weißt nicht, wo du mit dem Crosstraining deiner Stimme anfangen sollst?
Möchtest du vom "ungefähr wissend" zum smarten "badass"-Sänger*in auf der Bühne werden?
Du willst von unsicher zu unaufhaltsam werden!
Bist du bereit, dein Komfortzone zu verlassen und in deine Geniezone zu gehen?
Wenn dies auf dich zutrifft, lade ich dich ein, weiterzulesen… es gibt wahrscheinlich noch mehr Gründe, warum diese Einführung in Vocal Biohacking genau zu deiner Transformation passt! Du bist es wert!
Ich war darauf trainiert, ein "perfekte" Opernsängerin zu sein, bis ich erkannte, dass es mehr gibt, als nur "perfekt" zu sein.
Meine Reise fand nicht über Nacht oder im Handumdrehen statt.
Meine Erkenntnis entfachte in mir ein Feuer für mehr "Know-how". Mein authentisches Selbst hat mehr verdient, und damit haben auch meine Sängerinnen und Sänger definitiv mehr verdient!
Die Befürchtung, dass mein "Ruf" durch die zusätzliche Gesangsfähigkeiten Schaden nehmen könnte, war letztlich unbegründet. Ganz im Gegenteil! Die "perfekte" Sängerin erlaubte sich die Freiheit, "einfach zu singen" und zu entdecken, was sie sonst noch singen kann – Crosstraining – mit Vocal Biohacking. Belcanto kann Belto!
Ich glaube, dass auch du deine volle Identität als Sänger*in hier und jetzt erhalten und ausleben kannst, und genau aus diesem Grund habe ich die letzten Jahre und Monate damit verbracht, mein Konzept für Vocal Biohacking!
ERREICHE DEIN VOLLES POTENTIAL
– ENTFESSEL DEINE NATÜRLICHEN INSTINKTE –
RESET DEINE RESSOURCEN!
"Ich glaube, dass jeder, der gerne singt, die Chance verdient, sein volles Potenzial auszuschöpfen!"
Ein Teil meiner VISION ist es, die frühe Karriereförderung zugänglich zu machen und Sänger*innen die Möglichkeit zu geben, ein starkes Fundament für eine lang anhaltende Karriere aufzubauen, damit sie Generationen von Zuhörern mit ihrem Talent berühren können.
Meine MISSION ist es, Sängerinnen und Sänger auf dieser Reise in ihrer beruflichen Laufbahn zu unterstützen – indem ich Ihnen ein Höchstmaß an Entwicklungsunterstützung und Ausbildung biete, um ihnen zu helfen, zu überleben und zu gedeihen. Mit über 30 Jahren erfolgreicher Erfahrung passt sich mein Vocal Coaching den individuellen Bedürfnissen jedes Sängers an und repräsentiert den höchsten Qualitätsstandard, um den Künstlern den Erfolg und die Anerkennung zu geben, die sie verdienen.
Hey, ich würde dich gerne zu einem Mini-Zoom-Meeting einladen, bei dem wir einige Zeit und unsere Gedanken und Erfahrungen zu diesem Thema austauschen können: judith.janzen@t-online.de
Wollen wir uns treffen?
DU MÖCHTEST
Deine mentalen Grenzen durchbrechen
Deine volle Singer-Identität entdecken
Deine Kräfte mit CVT vereinen
Dein Repertoire mit Crosstraining erweitern
Deine eigene Strategie zur Stärkung Ihrer Stimme
Ein Vorsingen oder eine Studioaufnahme vorbereiten
Lampenfieber meistern
Vom "bloßen" Singen zum Besitz eines Songs übergehen
Deine Übungsgewohnheiten effizienter gestalten
Das Beste aus deiner Sprechstimme herausholen
Die wichtigsten Bestandteile der Definition dessen, was es heutzutage bedeutet, ein Sänger*in zu
sein, zu festigen
Das technische Know-how zu besitzen, um dein Repertoire in verschiedenen Genres für deinen
bevorstehenden Auftritt vorzubereiten
Lernen, an dich selbst zu glauben – die wichtigste Zutat zum Erfolg
WAS DU BEKOMMST
Dein Persönlicher Biohacking-Coach
Biohacking um deine täglichen Gesangsgewohnheiten zur Verbesserung der Stimmqualität
Herausforderungen bei der Bewältigung des Prozesses
Eine Roadmap für deine Vision
Implementierung von CVT-Gesangswerkzeugen
Entdeckung und Entwicklung deiner stimmlichen DNA
Proaktive, bewusste Planung
Selbst-Optimierung üben
Crosstraining deines Repertoires
SongInterpretation Tools
Freisetzung deiner Superkräfte
Etablierung deiner Zone des Genies
Dein eigener persönlicher Cheerleader
"There is no wrong answer to getting where you want in life, except losing faith and not putting in
effort. So please don't do that." (Mel Robbins)
Be Proactiv – Now!
Singen ist definitiv ein HOCHLEISTUNGS-"Sport" und wie alle Athleten müssen auch wir Sänger uns definitiv den notwendigen Luxus eines Coaches gönnen! Vocal Biohacking ist ein Gamechanger!
Konkrete Themen, die wir in den 6 Monaten behandeln werden:
Warum brauchen wir Vocal Technik? Vocal Technik hilft uns, unsere Grenzen zu durchbrechen und macht unsere Transformation sicher! Sie gibt dir mehr Kraft in deiner Stimme und hilft dir, mehr Höhen und Tiefen zu erreichen.
Vocal Biohacking zielt darauf ab, das Thema allgemeines Wohlbefinden auf eine andere Ebene zu bringen – zu einer ganzheitlichen Form der Selbstoptimierung. Biohacking wird oft als der Versuch beschrieben, "die beste Version von sich selbst" zu erschaffen.
Ich rüste dich mit einem stimmlichen Werkzeugkasten aus, der es dir ermöglicht, ein umfassendes und präzises Wissen über dein authentisches Potenzial zu erlangen. Wir werden diesen Prozess mit Verständnis und effizienten Workouts angehen.
Den Künstler in dir zu entwickeln bedeutet: wirklich zu wissen, deine stimmliche DNA – deine Superkräfte – leisten kann! Das bedeutet, dass du die Werkzeuge einsetzt, um ein hohes Maß an Energie, Vitalität und Belastbarkeit in deinem Klang zu erhalten.
Erweitere dein Repertoire und entdecke, dass es eine große Freiheit ist, wählen zu können!
Experimentieren und technische Kenntnisse über die Authentizität verschiedener Genres zu erlangen, befähigt dich, vielseitiger zu sein und deine verborgenen Fähigkeiten zu trainieren. Die Bühne ruft nach deiner vollen Identität.
Die grundlegenden Erkenntnisse der Complete Vocal Technique mit den übergreifenden Prinzipien für mehr Kraft und Belastbarkeit deiner Stimme, vor allem aber für die Gesundheit und Langlebigkeit deiner Stimme.
Entdeckung des WER. WO. WAS. WARUM. Fragen, die für die Interpretation eines Liedes notwendig sind.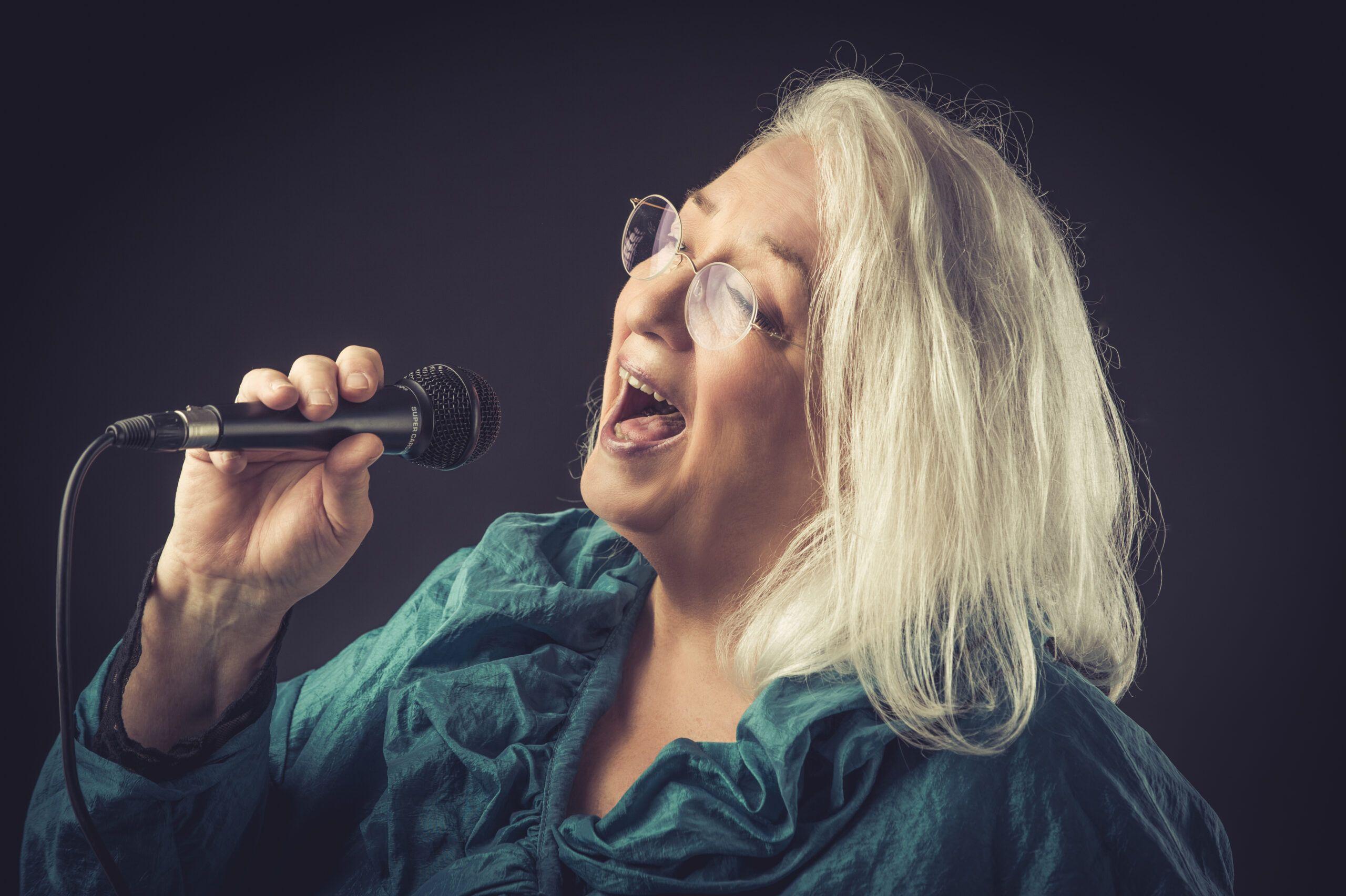 Verschwende keine Zeit mehr,
UND FANGE AN,
HEMMUNGSLOS FANTASTISCH ZU SINGEN!
Mein Ziel:
Sängerinnen und Sänger zu inspirieren und zu befähigen, ein breites Spektrum an
künstlerischen Erfahrungen zu machen. Meine Erfahrung und mein Fachwissen als Sängerin und
Coach (sowie meine Kenntnis der sich entwickelnden Berufswelt) ermöglichen es dir, dich auf ein
breites Spektrum von Auftrittsmöglichkeiten vorzubereiten.
Dein Engagement:
Entschlossenheit, Proaktivität, Wertschätzung, Leistungsbereitschaft,
Selbstverpflichtung, Erwartungen, Verbundenheit… Commitment ist dein Erfolgsfaktor!
"Put your ass where your heart wants to be!"
Mein Geheimrezept: Talent und Willenskraft kombinieren… Dein persönliches Potenzial freisetzen!
Ich höre dich! Ich höre deine klare und einzigartige Stimme. Lass dich in den Mittelpunkt meiner
Aufmerksamkeit stellen!
Zeitspanne: 6 Monate
Einführung in die CVT-Gesamtprinzipien
10 VIP Online / Offline Solo Coachings (60 Min. – Sie wählen die Termine)
2 Video Analyse Coaching Feedbacks
WhatsApp-Unterstützung
Deine Investition: 999,00 €
Ich freue mich darauf, von dir zu hören!