Mein Rückblick auf das Jahr 2022
Inhaltsübersicht:
2022 Monatsübersicht
Einleitung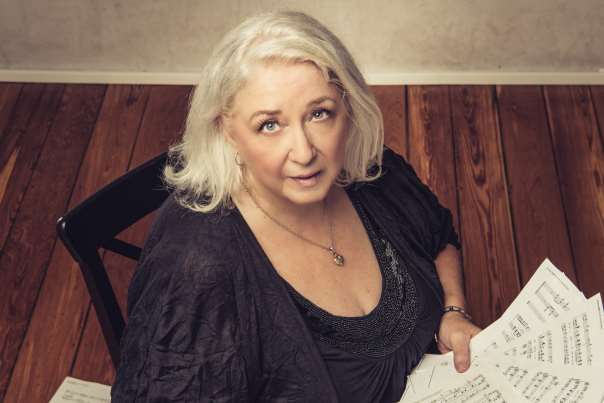 Foto Shooting with Gabi Mirgeler.
Hallo zusammen, hier ist Judith, eure "Backstage Diva" , um mein 2022 mit euch zu teilen! Als Kanadierin bin ich von Natur aus neugierig und verfüge über die nötige Vorstellungskraft! Die Vorstellungskraft ist "genial" (definitiv ein kanadischer Ausdruck), weil sie nicht von physischen Umständen oder unseren 5 Sinnen abhängig ist oder von dem, was eure Mutter euch über das ständige Anspannen der Bauchmuskeln erzählt hat, wenn ihr in der Gesellschaft Erfolg haben wollt. Durch meine Vorstellungskraft konnte ich die Enttäuschung überwinden, die ich am Ende des ersten Halbjahres 2022 empfand, und mit den vielen Möglichkeiten spielen, die sich mir boten, wenn ich meiner Neugier und Fantasie freien Lauf ließ! Alles ist möglich, wenn wir unser Herz und unsere Vorstellungskraft in den Vordergrund stellen, die uns dazu anleiten, neue Möglichkeiten zu erforschen und mutig und aufgeschlossen zu sein! Hier ist also mein Rückblick auf das, was in meinem Leben 2022 passiert ist und wie mein Mut die zweite Hälfte in Monate der Inspiration verwandelt hat, mit meiner Familie und den besten Coaches und neuen Freunden, die mich auf dem ganzen Weg unterstützt haben. Meine Dankbarkeit an euch alle! Aber es liegt noch viel mehr vor mir, da ich mich bemühe, meine Visionen und meine Mission zu verwirklichen, deshalb bin ich "überglücklich" für 2023!
Jetzt geht's los…
Monatsübersicht 1. Halbjahr 2022 / Loslassen…Corona & Co.
Januar
Nachdem ich mich kurz vor Weihnachten im Krankenhaus von einer akuten Blutvergiftung am rechten Bein erholt hatte, brauchte ich mehrere Monate intensiver Pflege, um zu heilen. Die Lehrtätigkeit und die Arbeit in der Jury von Jugend Musiziert in Stuttgart gehörten zu den Schwerpunkten dieses Monats.
Ich habe eine Sache, für die ich Corona danke… Ich habe gelernt, wie man online coacht und dies hier ist mein erstes Boot Camp mit David in Mexico City mit uns in Deutschland! Kaum zu übertreffen! Im Jahr 2023 wird es noch viel mehr davon geben!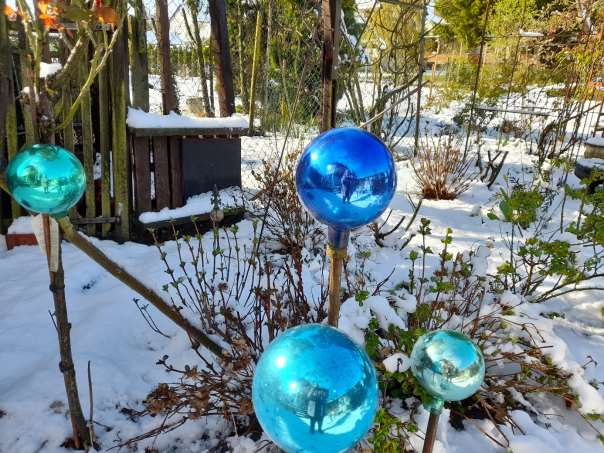 Willkommen in meinem Winter-Garten!
Februar
Unser jüngster Sohn Ben hat sein 18-monatiges Referendariat in Freiburg begonnen und unterrichtet Schüler der Oberstufe in den Fächern Musik und deutsche Literatur und liebt es! Die Arbeit mit meinem fabelhaften Coach, Sandra Janke (Artist Leadership), hat mir geholfen, mir der Tatsache bewusst zu werden, dass ich als Künstlerin in der Lage bin, meinen Kunden und meinem Publikum die Möglichkeit zu geben, sich an einem sicheren Ort zu "fühlen". Ein starker Kontrast zu Putins Krieg gegen die Ukraine, der Ende dieses Monats begann. Verheerend, um das Mindeste zu sagen! "Lasst uns auf jede Weise, die uns möglich ist, nein zur Nacht sagen und ja zu dem, was Licht bringt!" W.H. Auden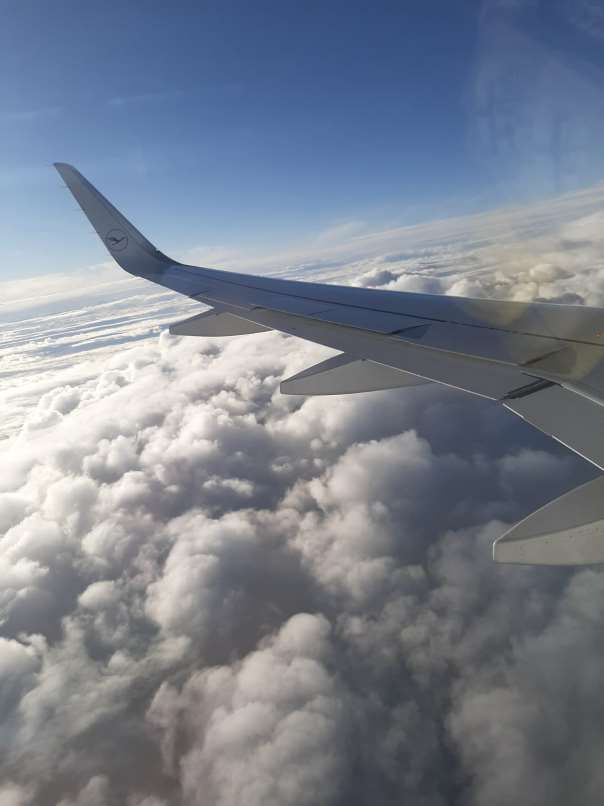 Licht über den Wolken… Flug nach Kopenhagen…
März
Unterstützung der Regeneration meines Lymphsystems durch Massage bei den Physiotherapeuten zweimal pro Woche. Beginn meines Engagements für die Gesundheit im Frauen-Fitness-Studio in Speyer! Selbstliebe ist unser Geburtsrecht! Neue Musiktheater-Sängerin als Kundin! Meisterkurs bei Noelle Turner – "Die Stimme in mir ist mein auditives Ego – der Künstler in mir!" Ich habe mich entschieden, "Cabaret" bei meinem CVT-Abschlusskonzert im Juni zu singen!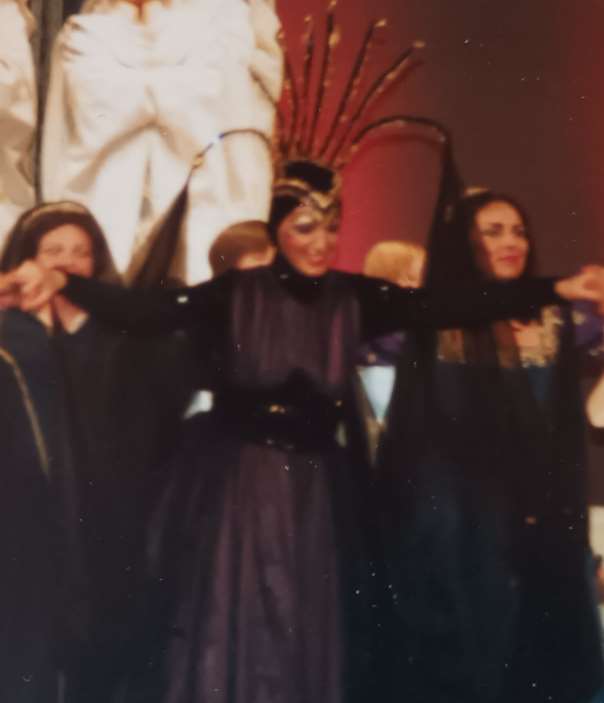 Dies war eine meiner ersten Interpretationen von Mozarts Queen – damals dachte ich noch nicht an Cross Training. Belcanto pur!
April
Mission: allen Menschen die Freude am Singen nahebringen und verständlich machen! Entscheidungsfindung…jede Träne, die du weinst…5. Woche des Sports! GRANDkids zu Besuch und wir bringen sie zu Ostern mit dem Zug nach Bremen…dann ab zu den anderen GRANDkids nach Cottbus. Fotoshooting: Ich war soooo nervös, dass ich die Nacht davor kaum geschlafen habe – ging gut, da ich mich mit Gabi Mirgeler beim Shooting durchgesungen habe. Tolle Aufführung des in Kanada geschriebenen Musicals "The Theory of Relativity" durch meine fantastische Triple Threat Musical Theater Co. im Stage Center…gerettet von meinem wunderbaren ehemaligen Musiktheatersänger Simon Staiger, der für die fehlenden männlichen Darsteller einsprang.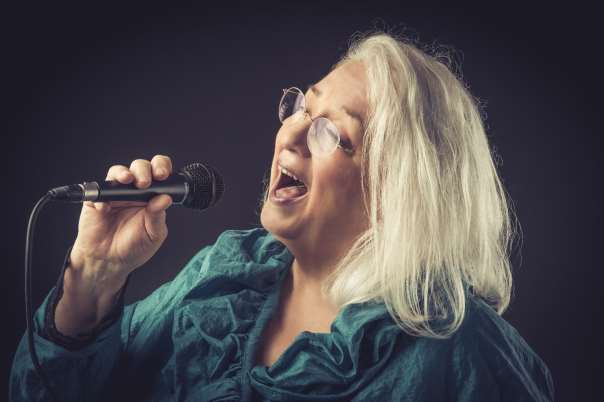 Fotoshooting mit Gabi Mirgeler! Belcanto kann Belto!
Mai
Wir nehmen traurig Abschied von unserer lieben Annemarie Gottfried "Grossi". Sie lebte ein reiches Leben bis zu ihren 90ern. Es war mir eine Ehre, für sie zu singen, als sie auf die andere Seite überging. Ich habe gelernt, "reiche" statt "arme" Entscheidungen zu treffen und alles loszulassen, was mir nicht mehr dient. Habe die Kündigung des Veranstaltungsortes für meine Musiktheaterschule "Bühne frei" eingereicht. In 3 Monaten ist es vorbei und erledigt. Corona bezogenes Engagement (oder sollte ich sagen Unverbindlichkeit), wir haben 2/3 unserer Schüler verloren, was es unmöglich macht, die Miete zu bezahlen. Mir blutet das Herz, aber ich weiß, dass ich die richtige "reiche" Entscheidung getroffen habe, auch wenn ich mich extrem "arm" fühle. Das Leben geht weiter, und ich vertraue darauf, dass das Schließen dieser Tür mir neue Möglichkeiten eröffnen wird! Probieren Sie dieses "Fun Fact"-Zitat: "Als klassischer Sänger benutzt man seine Bruststimme nicht". Glauben Sie es … oder auch nicht! Meine Aufgabe als Gesangscoach ist es, das Beste aus Ihnen herauszuholen und Ihnen die Werkzeuge an die Hand zu geben, die Sie brauchen, um sich aus der Sackgasse zu befreien". Großartige Trainer glauben an jeden Spieler in ihrem Team und investieren in ihn!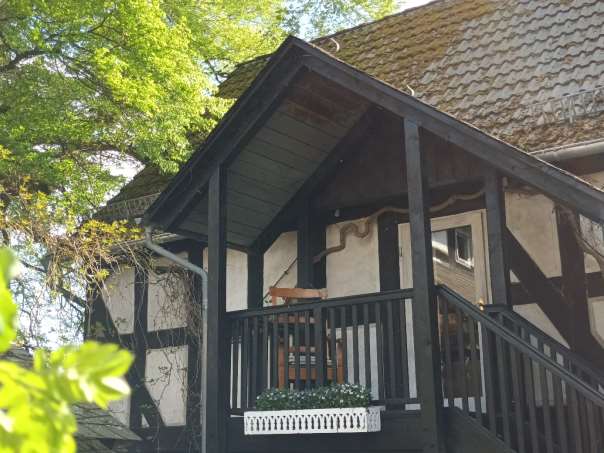 Wunderbare Erinnerungen an Zeiten der Freundschaft mit "Grossi" und viel Gesang!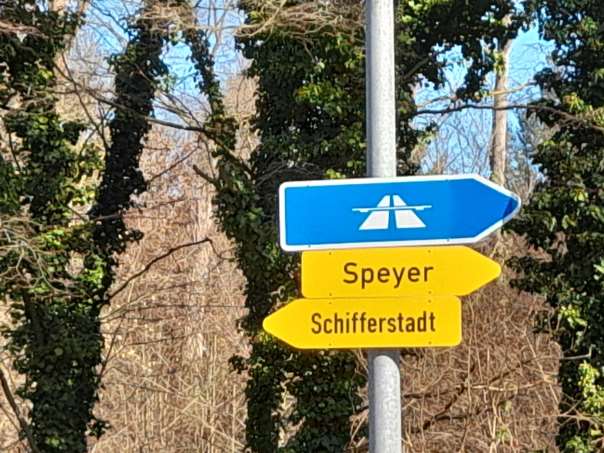 Es ist wichtig, einen Fahrplan zu haben… und beim Fahren auf der Autobahn geht es darum, etwas schneller ans Ziel zu kommen.
Juni
Auf nach Kopenhagen – CVT-Abschlusskonzert und Feierlichkeiten! Verlassen Sie Ihre Komfortzone für ein Abenteuer … es lohnt sich! Ich wurde in dem Glauben erzogen, dass es falsch sei, auf etwas stolz zu sein. Tut mir leid – ich bin verdammt stolz auf mich, dass ich mit 67 Jahren die Entscheidung getroffen habe, weiter zu studieren… und ich möchte, dass auch Sie stolz sind – auf mich natürlich – und auf sich selbst, wenn Sie mutig genug sind, Ihre Träume zu verwirklichen! Durchführung eines Garagenverkaufs, um 13 Jahre Kostüme und Inszenierungen abzubauen. Ankunft von Elroy aus Winnipeg für Gesangsunterricht nach CVT-Art! Letzte Dreharbeiten für die Bühne frei Kids!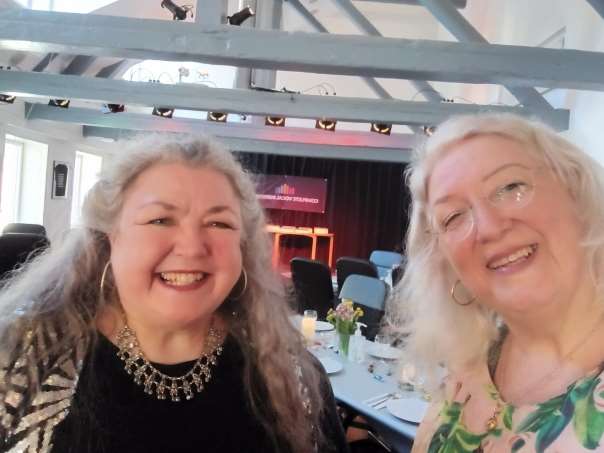 Cathrine Sadolin bei CVI in Kopenhagen, Dänemark – ein Lächeln zum Abschluss!
Monatsübersicht 2. Halbjahr 2022/ Transformation Türen öffnen…
Juli
Das schönste Geschenk zum 70. Geburtstag von meinen 3 Söhnen: ein gemeinsames Überraschungswochenende in Berlin! Erste Klasse Zugfahrt dorthin…Mega-Restaurants…tolle Hotel-Suite für 4 Personen…kein Problem, 10.000 Schritte zu Fuß hin und zurück zu gehen…zauberhafte Musical Theater Show "Kuhdamm '56" mit Philipp Nowicki in der Hauptrolle! Ich bin die gesegnetste und stolzeste Mutter der liebevollsten Söhne…unbeschreiblich dankbar, ihre Mutter zu sein. Zur gleichen Zeit, als wir in Berlin waren, war die Int. Schule in Berlin mit einem 7,5-Tonner in Speyer und holte ALLE Kostüme von meiner Musical-Theaterschule ab. Ich hatte alles gut vorbereitet und war dankbar, dass ich nicht dabei sein musste. Eines Tages werde ich wieder nach Berlin reisen und mich freuen, die Kinder mit den Kostümen, die ich in über 15 Jahren gesammelt habe, auf der Bühne zu sehen. Mein Online-Coaching hat an Fahrt aufgenommen und ich liebe es, von Mexiko-Stadt nach Kanada und in die USA zu unterrichten und…am 23. Juli ziehen wir ALLE um – meine gesamten Studiomöbel von Speyer in mein Heimstudio in Schifferstadt. Extrem emotional und in jeder Hinsicht unerträglich anstrengend! Dankbar für Freunde, die mich in jeder Hinsicht unterstützen! Mein Musical-Theater-Sänger spielt die Hauptrolle in "Die Päpstin" – eine wunderbare Leistung! Ich bin so stolz und dankbar, sein Vocal Coach zu sein!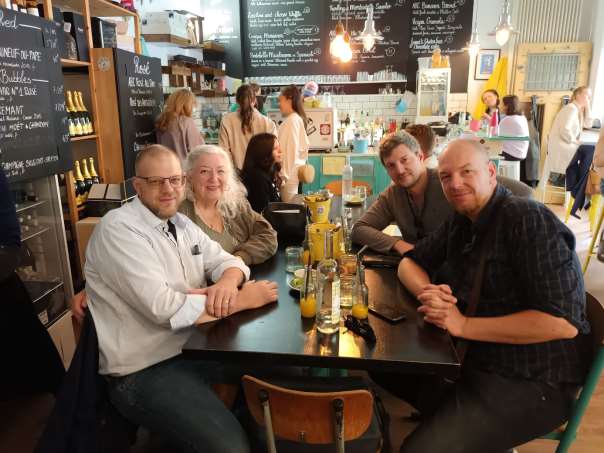 8. Juli in Berlin zum 70. Geburtstag mit den BESTEN!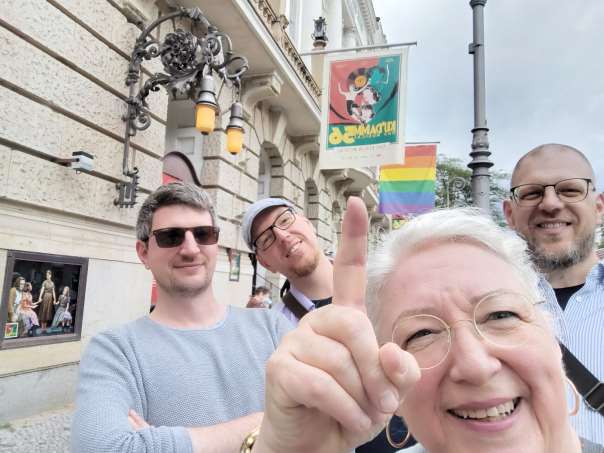 Ich und meine Jungs in Berlin mit speziellen Tickets von Philipp für das Musical!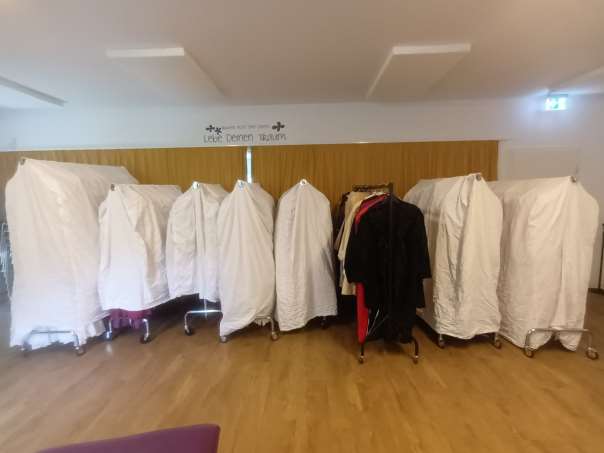 Kostüme bereit für den Transport nach Berlin…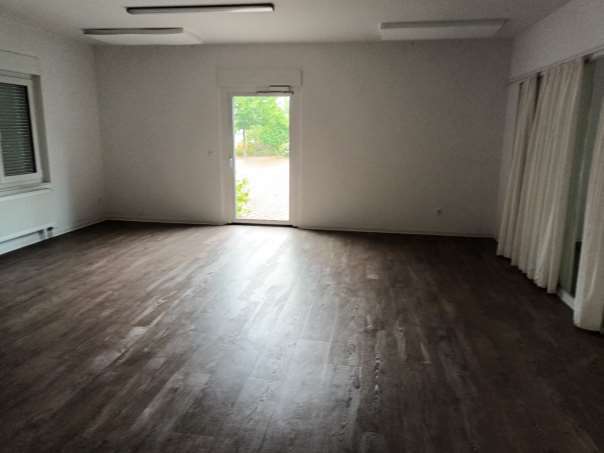 Gesangsstudio in Speyer geschlossen!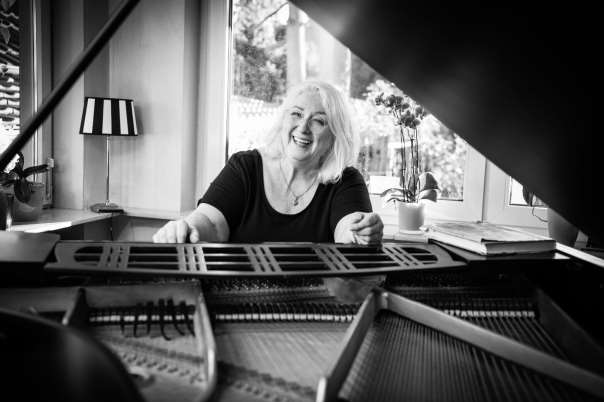 Vocal Success Studio in Schifferstadt eröffnet!
August
Sommerferien! Heiß! Ab nach Bremen…kurzer Trip nach Hamburg als Geschenk an die Enkelkinder, um das berühmte Musical "König der Löwen" zu sehen. Habe mich mit Dan Lichti in Engers/Neuwied getroffen, wo wir einige Zeit damit verbrachten, in Erinnerungen zu schwelgen und uns über die letzten Ereignisse in unserem Leben zu informieren. Wir kamen beide 1976 nach Detmold, um unser Studium bei Lindenbaum zu beginnen. Tolle Erinnerungen! Mein Online Bootcamp Coaching Paket begann Mitte August mit ganz besonderen Sängern! Mein lieber Webdesigner hat großartige Arbeit bei der Einrichtung meiner neuen Website geleistet…was für eine Reise! Sie sowohl in Deutsch als auch in Englisch zum Laufen zu bringen, ist ein ziemliches Kunststück! Mein erstes VIP-Sängercoaching beginnt mit Stephan! Was für ein Privileg, mit solch großartigen Persönlichkeiten arbeiten zu dürfen. Meine lieben Freunde Ed und Millie aus Kanada kommen an! Was für eine Freude, Highschool- und College-Freunde zu Besuch zu haben… gemeinsam singen, Essen und Wein genießen, Erinnerungen sammeln und viel lachen! Eine wertvolle gemeinsame Zeit.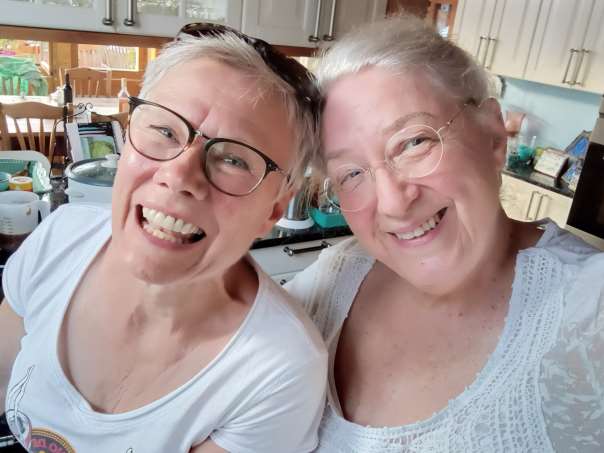 Millie und ich haben zusammen die MCI Highschool abgeschlossen und eine Wohnung geteilt, und all die vielen Jahre später teilen wir immer noch unsere Herzen, und Lachen und Singen gehören beide dazu. Ich würde sagen, das ist mehr als nur Freundschaft – Soul Sisters!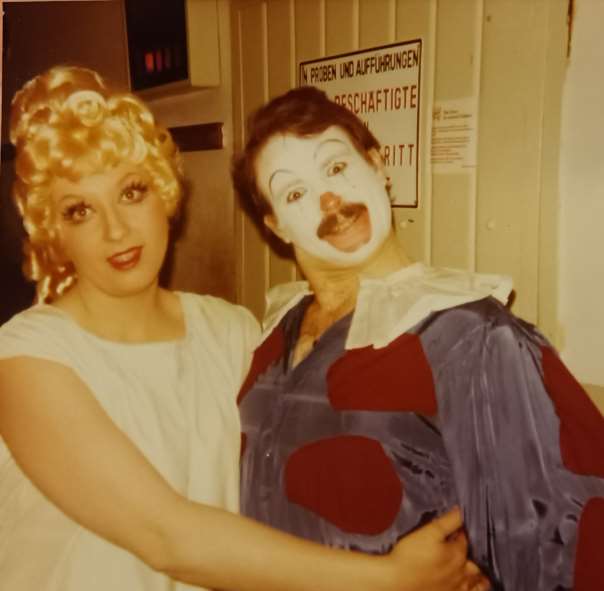 Dan Lichti mit mir bei unserer Aufführung der Strauß-Oper "Ariadne auf Naxos". Kostbare Erinnerungen! Auf der Bühne 1978.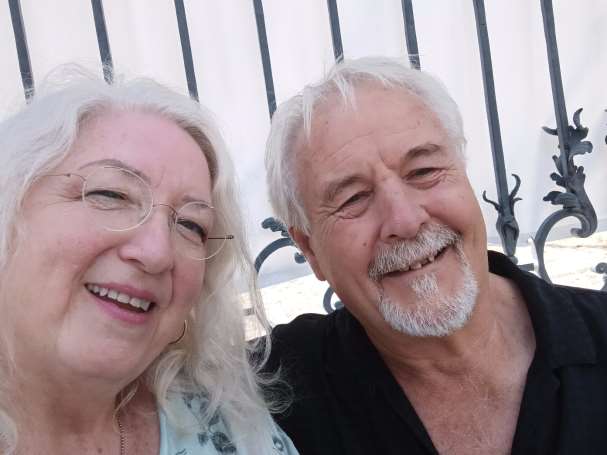 Schnell vorwärts… 2022 Backstage geben wir alles, was wir an Gesangsexpertise haben, an unsere Sängerinnen und Sänger weiter und lieben es!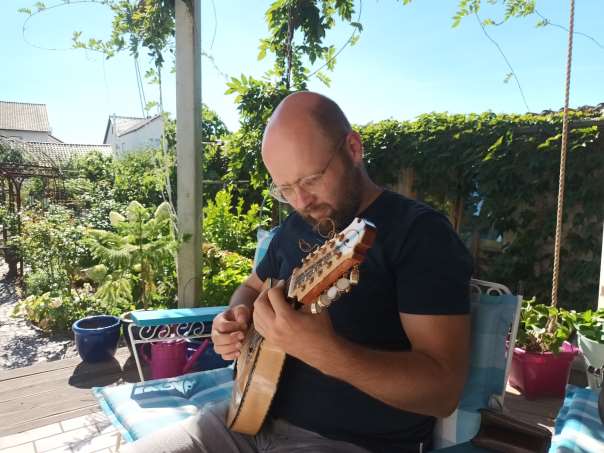 Mein erster VIP-Kunde, Stephan, kann nicht nur Gitarre und Klavier spielen… er kann auch singen!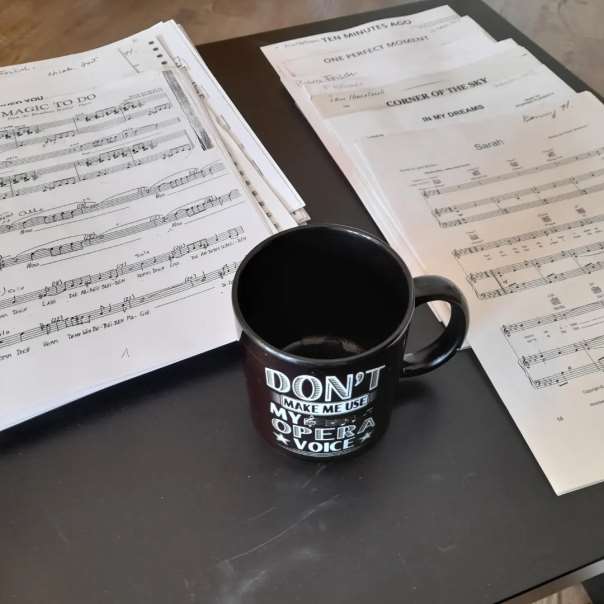 Cross-Training ist ein Gamechanger! Vocal Biohacking!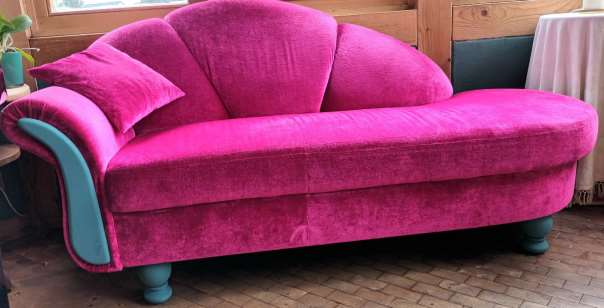 Mein berühmtes rosa Sofa: Rosa ist nicht nur eine Farbe, es ist eine Einstellung! "Mach dein Leben zur Königin", wie Julia Helena Bernhart es ausdrücken würde.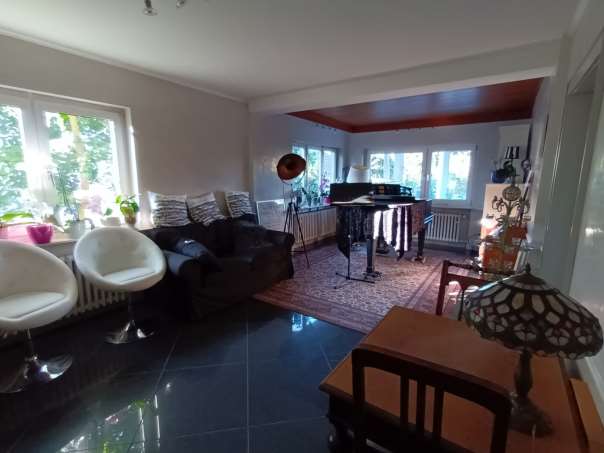 Mein Vocal Success Studio in Schifferstadt! Blick auf meinen Zaubergarten!
September
Online-Festival "Loslassen" mit Sandra Janke. Wie schön die Erkenntnis, dass wir mit unseren Sorgen und Herausforderungen nicht allein sind. Erzählen Sie mir Ihre Geheimnisse und stellen Sie mir Ihre Fragen…Think big… walk the talk! Erschließen Sie Ihre geniale Zone! Ich habe angefangen mit meiner Social Media Assistentin Katharina zu arbeiten, sie ist die Beste! Die Welt ist definitiv im Umbruch: der Krieg, die Energiekrise, der Tod der Königin, Corona ist immer noch bei uns… wir haben endlich Mailchimp für uns auf meiner Website zum Laufen gebracht. Jetzt muss ich nur noch "Newsletters" schreiben! Wir haben einen tollen Weinberg 30′ von unserem Haus entfernt entdeckt! Corona-Impfung…Gesangsunterricht mit dem Regenbogen-Chor in Speyer. Eine großartige Gruppe von Sängern, die auf ihr 10-Jahres-Konzert hinarbeiten. EFT-Klopfen mit Jenny Clift. Highlight: Retreat mit meinem Coach Sandra Janke in den österreichischen Bergen. Ein neues Leben hat begonnen…und das mit 70 Jahren!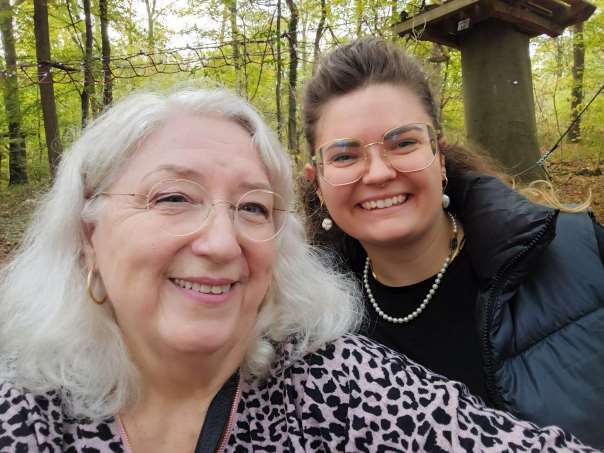 Mein Social-Media-Ass. Katharina mit mir im Kletterwald – die GRANDKINDER kletterten, während ich chillte.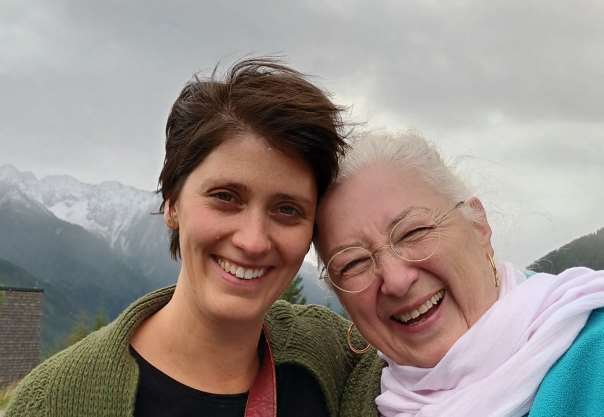 Was würde ich ohne ihre Unterstützung tun! Ich glaube an sie und sie an mich! Fühlt sich SPOT ON an!
Oktober
Fahrt nach Bremen, wo Matthias sein erstes Internationales Brass Festival mit den Besten der Besten auf die Beine gestellt hat! Tolles Wochenende! Bin so stolz auf meine Jungs! 10.000 Challenge mit Sandra und anderen Herausforderern beginnt. Was für eine aufregende Zeit! SELLPY kennengelernt – eine Online-Plattform für "Pre-loved Clothes". Ich bin süchtig und konnte so viele Schubladen und Schränke ausräumen, mein Leben vereinfachen und entrümpeln! Loslassen! Sang "Fields of Gold" auf Adelheids 80. Geburtstag in Darmstadt. Was für ein Gefühl, wieder zu singen! Das hat mich überhaupt erst dahin gebracht, wo ich jetzt bin, und weil meine Stimme so gut in Form ist und mein Wunsch zu singen soooo stark ist, habe ich beschlossen, das durchzuziehen! Und zum Geburtstag hat mich ein Vertreter des Sommertheaterfestivals eingeladen, im Jahr 2024 aufzutreten. Mehr dazu später!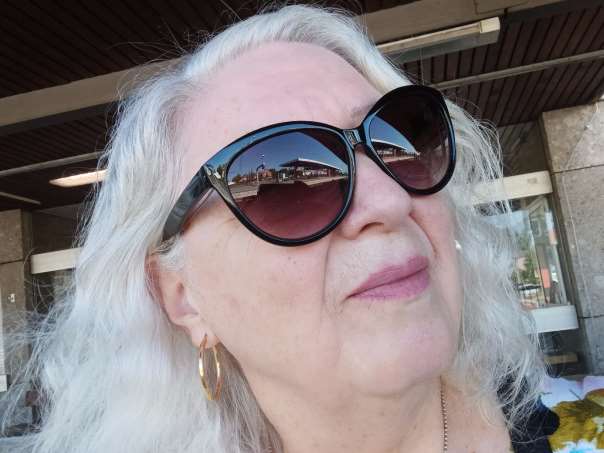 Meine Mission 2023: Birthright `52 ist bereit, gestartet zu werden!
November
Zum zweiten Mal Nothilfe für einen bedürftigen Sänger geleistet – online! Ich bin so dankbar, dass ich in der Not helfen kann! Ich liebe Gap Talks! Wer hätte je gedacht, dass dies ein Ergebnis der großen Herausforderung sein würde! Ich habe ein Coaching Labor mit Sandra aufgenommen – Sie können es auf meiner Website sehen! Habe mich kurzfristig entschlossen, einen Adventskalender für die Website zu erstellen – kostenlos, wenn Sie sich mit Ihrer E-Mail Adresse für meinen Newsletter anmelden.
www.vocalsuccessstudio.de
Dafür kam mein fabelhafter Dirk Henel Website Designer und Mega Gitarrist und lieber Freund vorbei und hat mit mir 6 Songs für den Kalender aufgenommen. Hört mal rein! Am 26. November sang ich ein Benefizkonzert für die Frauen-Soroptomistengruppe im BASF Gästehaus in Ludwigshafen. Meine Sängerin und Pianistin Nadia begleitete mich am Klavier. Es war ein freudiges Erlebnis. Mein Vocal Biohacking Konzept ist verpackt und die ersten Coaching Sessions haben begonnen. Cross Training ist mein Gamechanger! Sie singen gerne? Steigen Sie aus dem Alltag aus und grooven Sie mit uns durch den Winter. Im Dezember 2022 starte ich ein Chorprojekt mit einem Abschlusskonzert am 31. März 2023! Angefangen hat alles mit dem Wunsch meiner Juventus Vocalis Alumni und ehemaligen Triple Threat Women, in ihrem Leben wieder Platz für das Singen zu schaffen! Schon in der ersten Probe klingt es großartig, so dass ich glaube, dass wir 2023 einen wunderbaren Auftritt haben werden.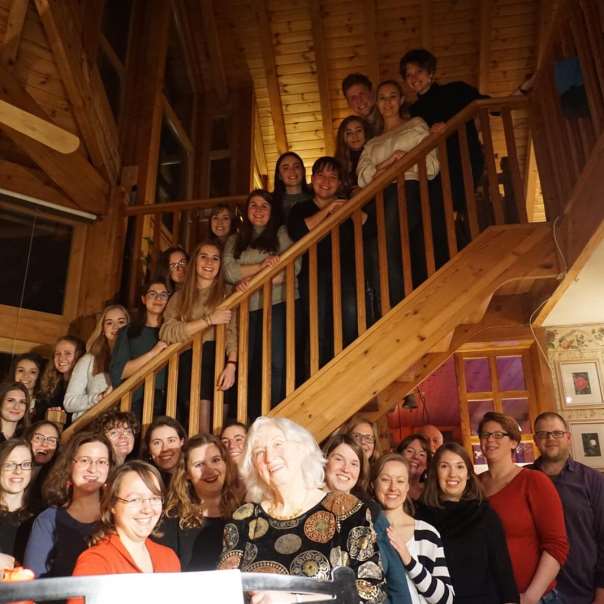 Das ist Tradition bei uns zu Hause am 23. Dezember, wenn meine Juventus Alumni "nach Hause" kommen, um zu singen und die Gesellschaft der anderen zu genießen.
Dezember
Wir haben meinen Wunsch wahr gemacht und eine Infrarotsauna installiert! Wahnsinn! Fabelhaft! Mein ganz spezielles Biohacking Health Retreat zu Hause! Jeden Cent wert! Unsere Jungs haben uns am zweiten Adventswochenende mit ihrem Brass Quintett BRASSerie Konzert in Mannheim beglückt. Sie spielten auch in einer ganz besonderen Kirche in Gimmeldingen, wo mich der Pfarrer einlud, im Jahr 2023 ein Konzert zu geben! Ja! Es ist mein Geburtsrecht, dies zu tun! Karl verlängerte seinen Aufenthalt und beendete die Renovierung der Küche, die an mein Gesangsstudio angrenzt – sie sieht prächtig aus! Er ist so ein begabter Handwerker – er hat die Grundlagen von seinem Vater gelernt! Ich habe einen Podcast mit Julia Helena Bernhart aufgenommen und nehme an ihrem Coaching-Paket teil, sowie ein Podcast-Interview mit meinem EFT-Coach Jenny Clift. Beides ist auf meiner Website zu finden. Der 9. Newsletter ist erschienen und ein weiterer folgt zu Weihnachten! Ich liebe das Schreiben von Newslettern! 2 Söhne und 3 Enkelkinder haben alle im Dezember Geburtstag, und so hatten wir das Privileg, mit dem Zug nach Cottbus zu fahren, um Karls 40. und Annas 3. Geburtstag zu feiern (ich wurde mit einer Ballettaufführung am Donnerstagmorgen im Theater gesegnet) und dann weiter nach Bremen zu fahren, wo wir Matthias' 42. feierten. Barbaras 8. und Jakobs 10. waren eine Woche früher. Am Freitag waren wir bei Matthias' Don Carlos-Aufführung, am Samstag spielte er bei eisigen Temperaturen ein Weihnachtssingen im Freien an der Oper, am Sonntag spielte er morgens Beethovens 9. und am Abend sang Jakob mit seinem Knabenchor die ersten 3 Weihnachtskantaten von J.S. Bach. Was für ein Kulturgenuss! Unsere Enkelkinder folgen der Familientradition und haben schon früh Spaß am Musizieren! Ich bin so dankbar, dass ich so viel wie möglich mitmachen kann. Gerade habe ich ein weiteres Gap Talk beendet, das zu einem weiteren wunderbaren Singer Client geführt hat, der im Januar beginnt! Noch 2 Tage Unterricht und dann kommen meine lieben Juventus Vocalis Alumni zu uns nach Hause, um unser traditionelles Weihnachtsfest am 23. Dezember mit fröhlichem Gesang zu feiern. Dieses Jahr werden Eugen und ich den 24. und 25. zum ersten Mal seit 42 Jahren ohne die Kinder feiern und am 26. werden wir für zwei Tage nach Freiburg fahren, um mit Benjamin, Miki und Milan und Sergej Zeit mit einem Abendessen und einem Konzert und besonderen Stunden zu verbringen. Das Leben ist gut zu uns und wir sind gesegnet und dankbar für jeden Atemzug, den wir nehmen!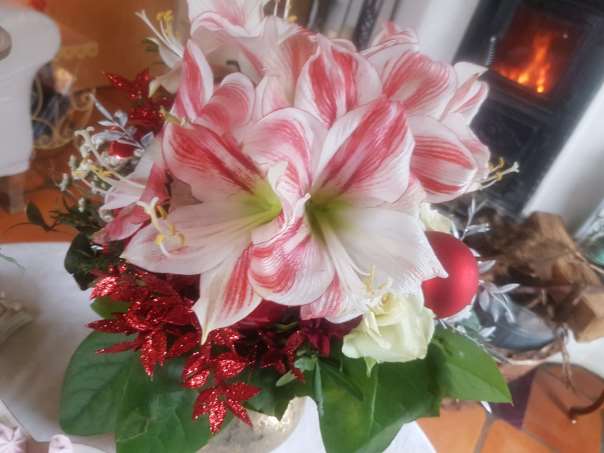 Wir wünschen allen ein gesegnetes Weihnachtsfest und eine Fülle von Frieden, Hoffnung und Freude im Jahr 2023! Birthright `52 ist auf dem Vormarsch!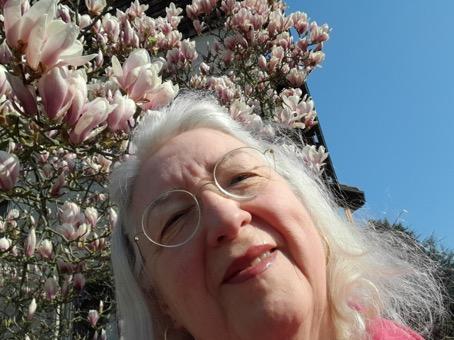 Dieser prächtige Magnolienbaum schmückt unseren Vorgarten und ist von einem Strauch, als wir 1987 hierher zogen, zu einem stattlichen Baum herangewachsen, der die Spitze unseres zweiten Stockwerks erreicht!
10 lustige Fakten
Ich bin in Zentral-Kanada aufgewachsen – ich bin die Tochter eines Präriebauern!
Bei Familienfesten haben wir Händels Messias gesungen.
ch mochte es nie, Judy genannt zu werden, meine 3 Brüder nennen mich Jude, aber ich schätze Judith und ich liebe es, "Nana" genannt zu werden.
Ich kann keine Witze erzählen, weil ich so sehr lache, dass ich die Pointe vergesse.
Meine Lieblingsfarben sind rosa und türkis und "Wenn ich alt bin, trage ich lila…".
Ich habe eine Hassliebe zu Mozarts Königin der Nacht.
Ich bin mit den besten drei jüngeren Brüdern aufgewachsen, die ein Mädchen haben kann, und meine drei Söhne sind das Beste, was mir je passiert ist… na ja, und meine Enkelkinder!
Seit ich 4 Jahre alt war, wusste ich, dass ich Sängerin werden würde… warum sollte ich also meine Zeit mit der Schule verschwenden?
Mein Vater kaufte mir mein erstes Auto: einen gebrauchten silberblaumetallicfarbenen Ford Mustang – Liebe auf den ersten Blick!
Ich backe eines der besten Sauerteigbrote der Stadt. Das habe ich von meinem erstgeborenen Sohn gelernt.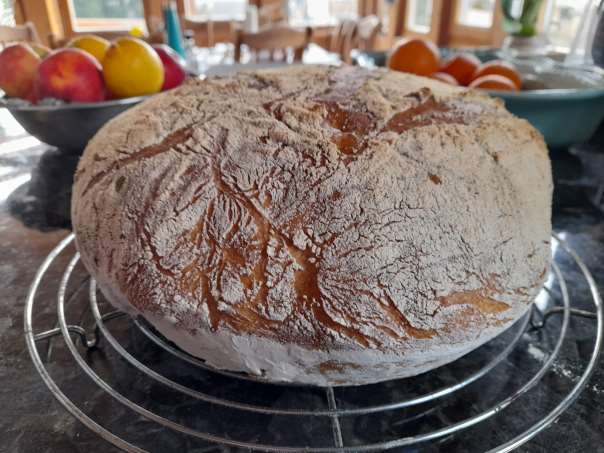 Hier ist der Beweis für mein Sauerteigbrot.
Vocal Success Studio – Judith Janzen
Ein Teil meiner VISION ist es, Sängern eine frühe Karriereförderung zu ermöglichen und ihnen die Möglichkeit zu geben, ein starkes Fundament für eine lang anhaltende Karriere zu legen, damit sie Generationen von Zuhörern mit ihrem Talent berühren können.
Meine MISSION ist es, Sängerinnen und Sänger auf dieser Reise in ihrer beruflichen Laufbahn zu unterstützen – indem ich ihnen ein Höchstmaß an Entwicklungsunterstützung und Ausbildung biete, um ihnen zu helfen, zu überleben und zu gedeihen. Mit über 30 Jahren erfolgreicher Erfahrung passt sich mein Vocal Coaching den individuellen Bedürfnissen jedes Sängers an und repräsentiert den höchsten Qualitätsstandard, um Künstlern den Erfolg und die Anerkennung zu geben, die sie verdienen.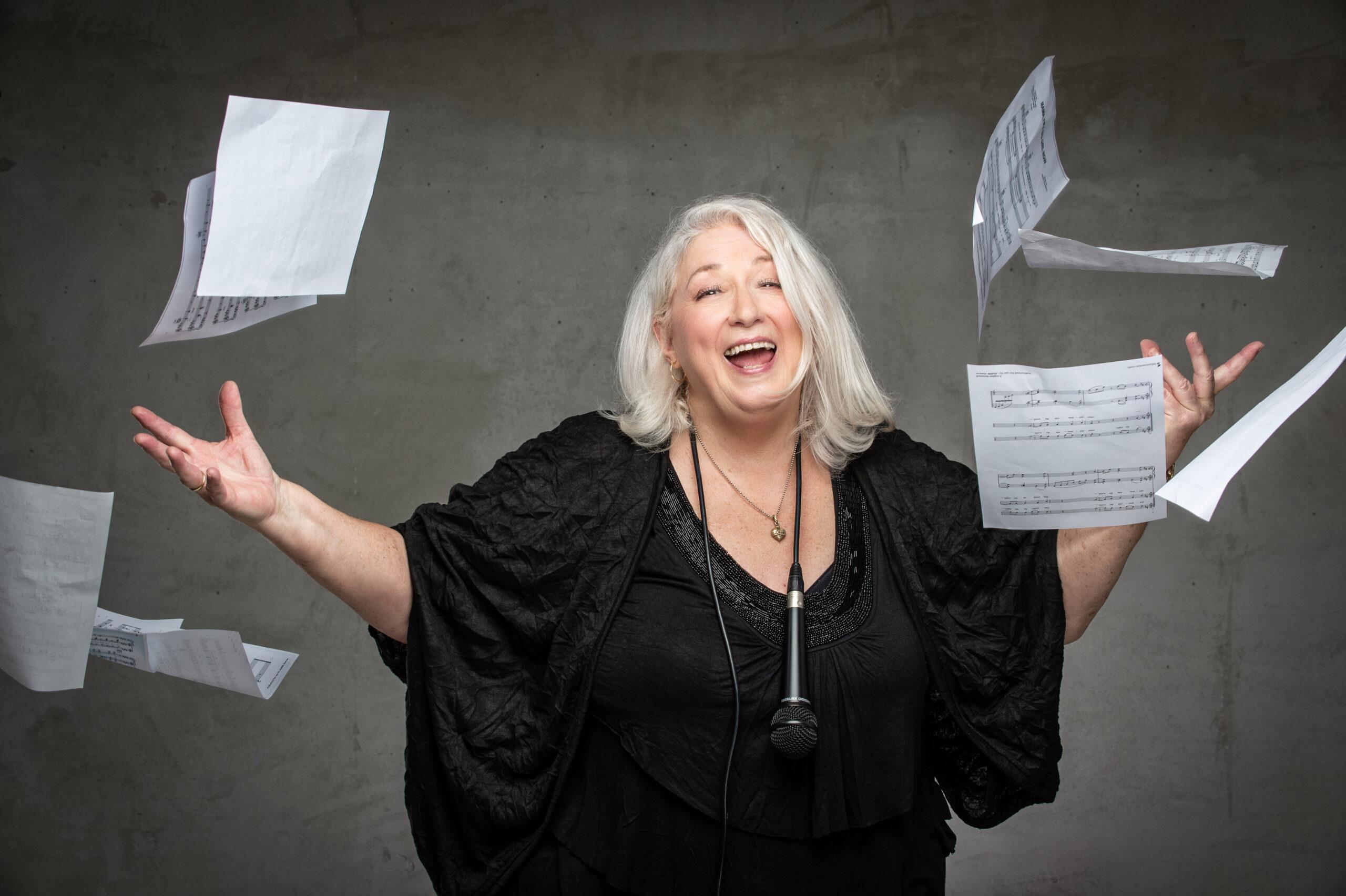 Was erwartet mich im Jahr 2023?
Biohacking Reha in Friedberg (berühmte Schwarzwald Klinik)
Neue Coaching-Pakete
SPRAKKAR" Frauen-Gesangs-ReTREAT
Haus-Renovierung
Kanada Familienreise
New York, New York mit Ben
Mission: Birthright '52