Why I love Vocal Coaching: 7 Reasons why it is my Calling to be a Vocal Coach!
Intro:
Why do I love what I do? I want to impact peoples lives so that they can be seen and heard,
that they KNOW that they have it within themselves to tap into their incredible power to
create whatever it is they want in life. Allow me to be the Vocal Coach that helps pull you
yourself into what you are becoming. There is soooo much success and happiness to go
around.


"Change the way you look at things, and the things you look at change". (Wayne Dyer)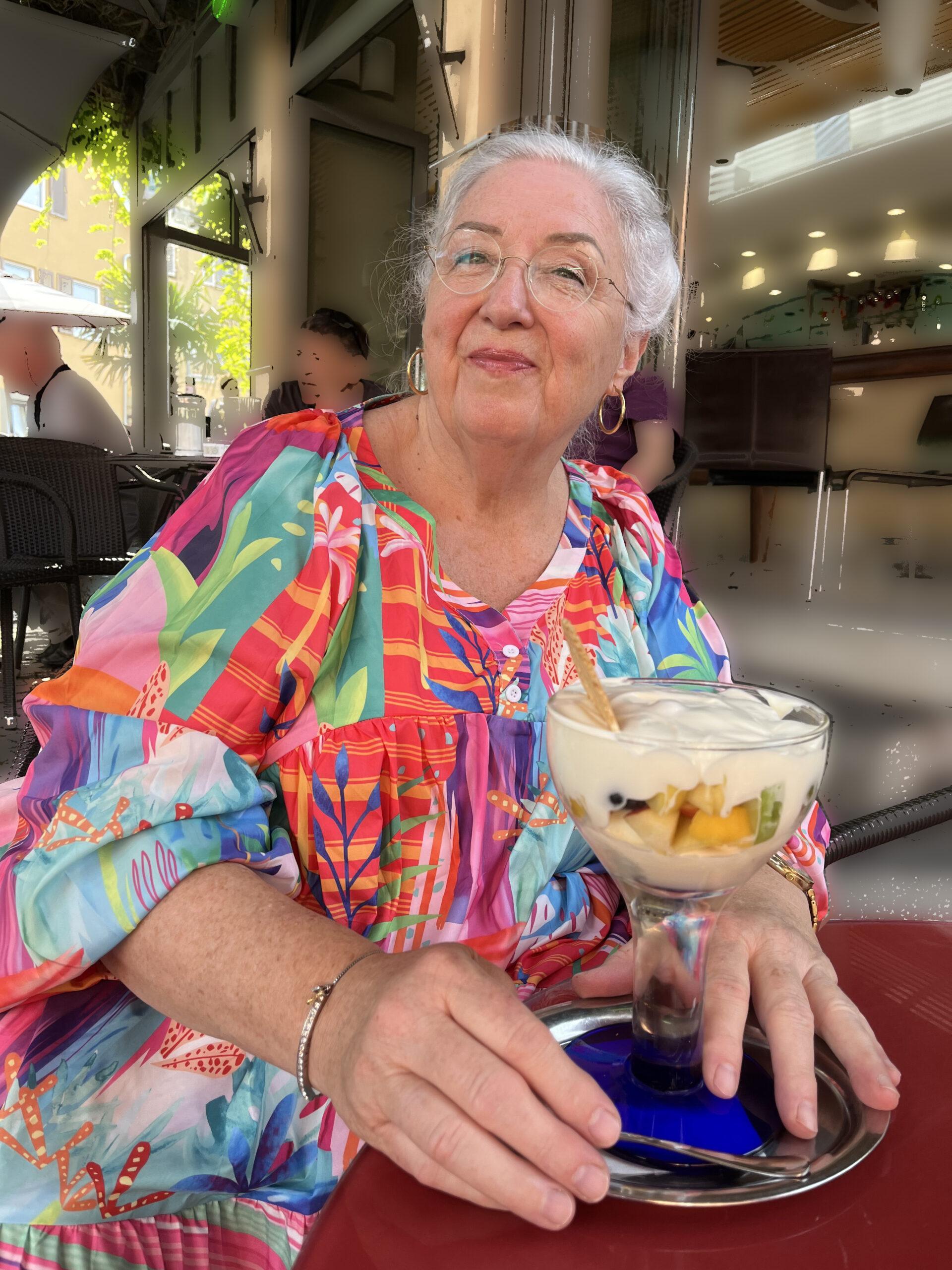 Content:
1. As a Vocal Coach I love sharing my expertise as a singer with my singers!
I believe that everyone who loves to sing deserves the opportunity to reach their full potential! Part of my vision is to make early career advancement accessible and give singers the opportunity to build a strong foundation for a long lasting career so they can touch generations of listeners with their talent. With over 30 years of successful experience, my vocal coaching adapts to each singer's individual needs and represents the highest standard of quality, giving artists the success and recognition they deserve.
2. As a Vocal Coach I love discovering, developing and cultivating Creatives!
As a vocal coach I offer you a very holistic concept of vocal coaching for all genres of singing – for beginners, advanced, professional singers, choral singers with a lot or little singing experience – for all those who want to pursue their dream of singing and want to experience their voice with ease and joy. You may even find out what is still standing in your way of having the love relationship with your voice that you have always wanted. The X-Factor…
3. As a Vocal Coach I love "walking the talk" with my singers!
Life can change in a moment, in the twinkling of an eye. And mine did. Several times. What I believe and know for certain is, however, you can't fake authenticity! If I speak up about Vocal Longevity and Crosstraining your Repertoire, but am focused on my own age insecurities, people would not trust me or connect with me. However, I know that my Mission: Birthright '52 is not about me. It is much bigger and because it is not about me, I am free to be the Badass Operasinger and Backstage Diva Coach I am predestined to be!
4. As a Vocal Coach I love those "A-Ha" Moments!
I coach singers how to authentically show up on stage, how to use the tools I give them to leverage their vocal potential and how to make a bigger difference in the world with their gift. You are the ART of everything that has taken place in your life! Sound "cheesy"? Go for it and your next "A-Ha"-Moment is guaranteed!
5. As a Vocal Coach I love helping singers to see themselves, too believe in themselves and believe that they are worthy and enough!
Everything you bring to the table that is uniquely you. It is the first step towards creating the kind of performing that excites you and lights you up. This is the beginning of a transformation that allows us to see ourselves as worthy of the success, recognition, and life we dream about.
6. As a Vocal Coach I love teaching Singers how to go about "working smarter" vs. "working harder"!
I will not hold your hand. I will always hold space for you. I will never tell you exactly what to do. I will always guide you to find and hear your own truth! What can we do while we are working smart (not meaning perfection)?
1. Tune in to your KNOWING
2. Stay connected and believe that you can and advocate your belief. Of course we have to work hard, but first we have to work smart and being efficient is definitely a huge part of my holistic concept of vocal coaching! Are you so focused on "working harder" that you have missed out the power of "working smarter"? Your time is your most valuable asset. And if there is a tool that can help you make better use of that time, why not use it?
Victorious vs. victim!
7. As a Vocal Coach I want to impact peoples lives so that they can be seen and heard!
It's a short trip. At a certain point some people just need to take a risk…or else everything just remains the same…status quo!
"The realization that a solution is possible, well, that changes everything."
Now is your time to step out and shine!
Who were you before the world told you who and how to be? You're worthy of taking upspace exactly as you are! You are worth your loudest dreams!
Sincerely and from my heart.
Your Badass Opera Singer and Backstage Vocal Coach,
Judith
P.S. My Newsletter is available to you with even more inspiration and the latest developements for Singers unlimited, singing unlimited.